We just finished our very first Make 100 campaign on Kickstarter, which featured a unique Plastic Dungeon design that we're quite proud of: a stone arch with optional arcane runes engraved in the capstone, and additional inserts available to add-on that turn it into anything from a dungeon door to a portcullis to an arcane portal! The project was continuously being developed based on suggestions from our backers, in true Plastic Dungeon spirit, and we feel we came up with an end product that was more than anybody expected it would be… and affordable, too!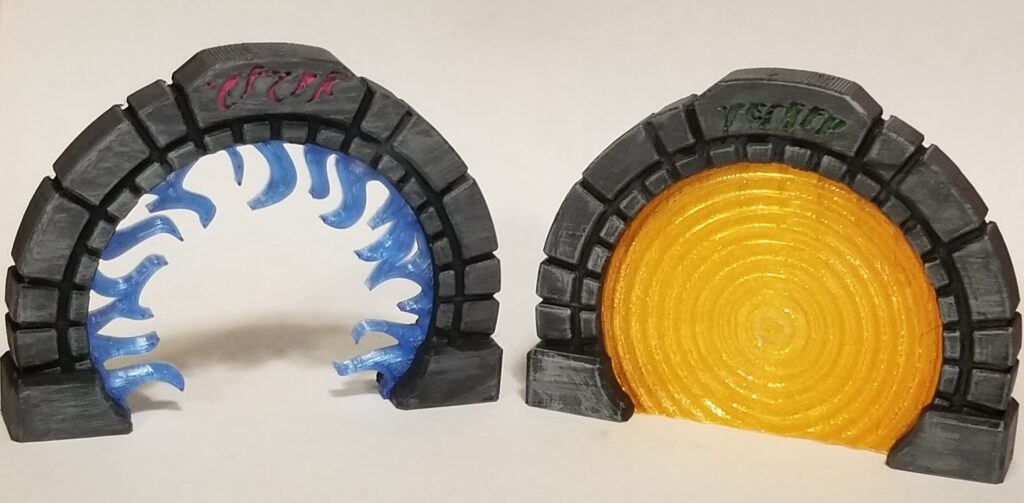 We're hoping to offer the arch and inserts for purchase here in the next few months, but our initial priority is going to be fulfillment of the Kickstarter. If you weren't able to get in on it, you'll be able to see the project soon on Gamefound, complete with images of everything we've made. Our experience with both platforms has been a good one, and we're discussing plans for another Kickstarter for our next original design.
We'll keep you posted on new things we have to offer as we create them. Also, don't forget that we're adding new products by other designers to our store all the time… go check it out!