Our latest Kickstarter campaign is up and running, fully funded with all Stretch Goals unlocked!
Our Character Tome is a customizable and versatile case for storing dice, character minis, reference cards, spell trackers, tokens, a dice tower, or anything you may need during a table-top game!
The base Tome comes in a dice storage tray and dice tower, with a variety of optional inserts you can add on to fully customize and make it your own.
Check it out!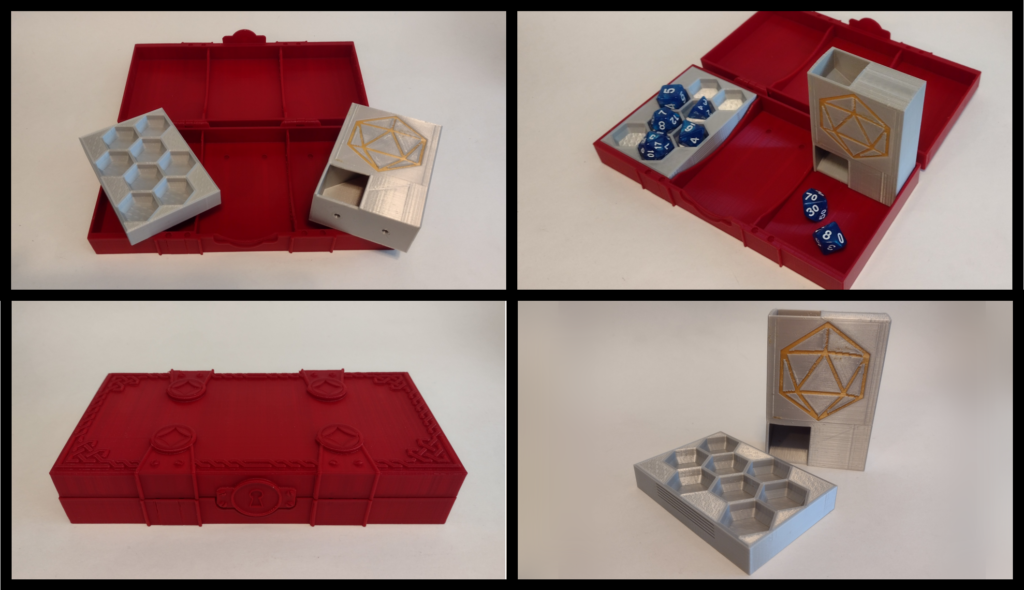 Wave 1 received priority in delivery, and should arrive by the first week of April. Ordering additional Character Tomes at this tier may delay delivery by a week or 2. Wave 2 will be shipped out immediately after, expected to be delivered by the end of May. No Rush is literally no rush delivery. We expect all No Rush backers to receive their Tome by August or early September, if not earlier.
STLs tiers will be delivered via a link to minihoarder.com by the first week of March.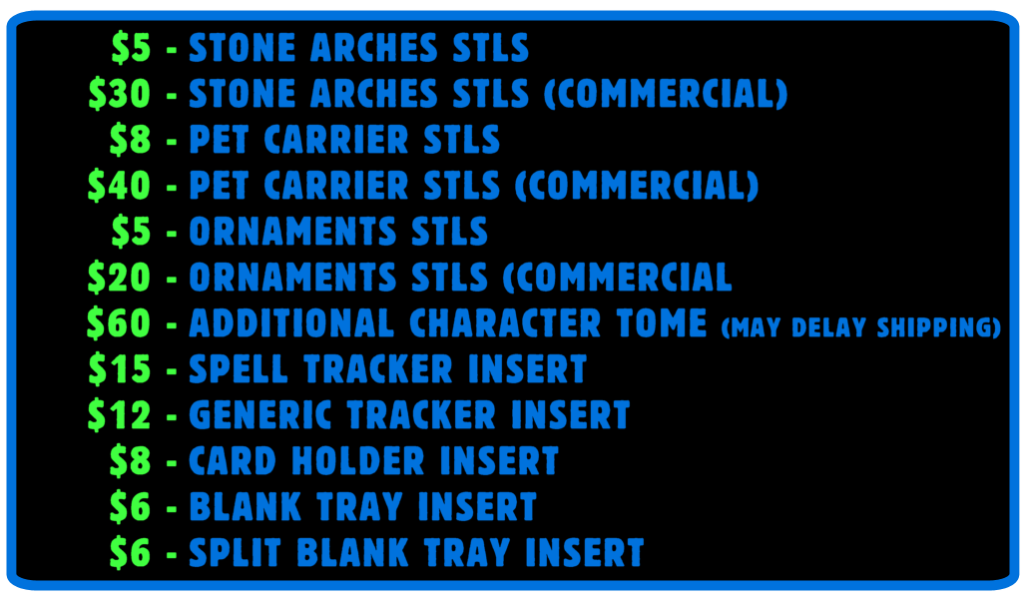 Adding an additional Character Tome may delay shipping, but not by much. All Wave 1 backers will be delivered before all Wave 2, and all Wave 2 before No Rush, but if for example we receive 10 Wave 1 backers who each add-on 2 additional Tomes, that's a lot of Tomes to print, prep and ship out.